Check
out
all
our
Vintage
Bags
in
NEWPRAIRIESTORE

Photo Credit: Nicolás Boullosa
Welcome back Vintage Purse Fans! As you know, since there are so many types...vintage bags can be so versatile and used from casual to formal wear. But, I really think my favorite vintage bags are the ones that can be used in EVERYDAY LIFE! I mean,
REALLY
. Why not? Vintage bags are so-o-o-o-o cool!
So, I just wanna drool over some of these gems from yesteryear! Maybe while listening to Abba or the Beatles or the Doors? : )
Here they are...
This large Coach Envelope Bag from New York City is one awesome bag! It is in very good vintage condition from the 1970's. How many years ago is that, anyhow? : ).
Maybe, a shopping trip with this vintage tote by Tommy Hilfiger? Hilfiger started his company in 1984 and it became a roaring success in the 1990's. This preppy vegan bag is fabulous and would probably hold anything you want...

This gem will go with nearly any outfit; can go to school, work, or on a weekend outing. From 1995, it surely would get lots of compliments...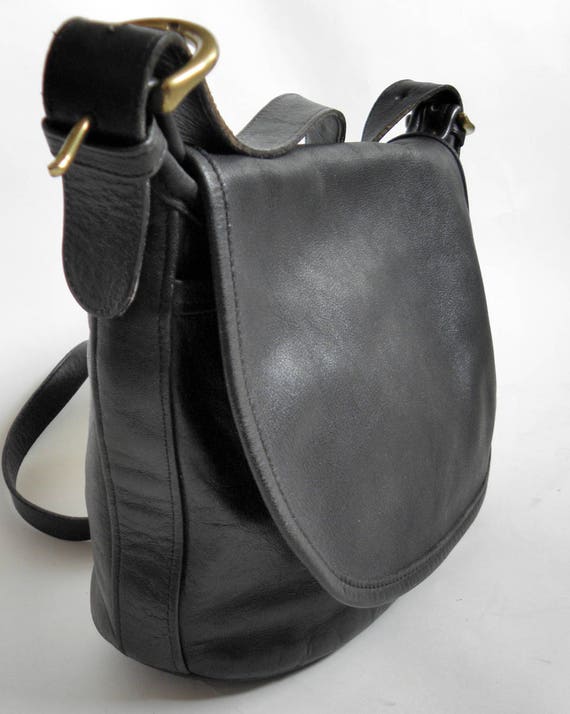 1995 Vintage Coach Buckle Bag - SOLD
I'm about to "go bananas" over this bag! Just check out how neat this 1990 Vintage Coach bag is... large, chocolate leather, and oh so cool~!

For the Western Lovers out there... this baby could go to the office EVERYDAY. And, who doesn't like Brighton bags? Love the engraved silver metal and how they really stand out from the rest and this bag is the
QUEEN
of all Brighton bags...

Whew! That was a lot of fun! These vintage bags can be so much a part of our EVERYDAY LIVES! Grab one while running out the door each morning...
Until next time... CHOW!
| | |
| --- | --- |
| | |
| | |
| | |