Howdy Vintage Purse Fans! Back for more vintage fun this week - spending some time "oohing and aahing" over some excellent condition vintage bags. Really, after over 20 years - what clothing or accessories fair as well as the Coach Bags? So, with lots of use left, it's cool to see how they have stood up against time...
This first bag (above) is a rarely seen Coach Saddlebag Purse. Made in the United States, it is so impressive! Sure to get lots of compliments with this..
And the next one...that is simply DREAMY!...is a Coach Leatherware bag that is EXTRA LARGE (I love those large bags, don't you??)...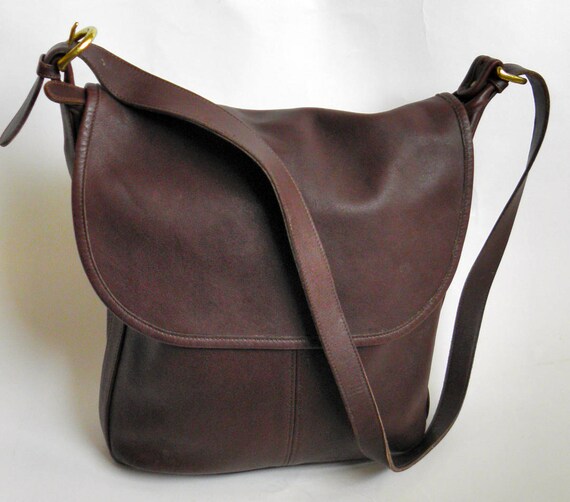 EXTRA LARGE Coach Leatherware in Chocolate Brown - SOLD
Now, for a juicy morsel!...this Coach Leatherware bag is very RARE as far as color and that it is an envelope bag, to boot. Just check out the luscious leather even after more than 30 years...
And finally, an oldie (but goodie!) from the eighties for those business tote people...a great tote for a small laptop or tablet, carry a book and pens, other important items...much will fit into this beautiful vintage Coach bag! Just check it out...
Well, vintage purse fans...all good things must come to an end (but not really!)...will return soon for more Vintage Purse FUN!!
But, for now...CHOW! : )
Check out
Newprairiestore
to see all the cool vintage!!
| | |
| --- | --- |
| | |
| | |
| | |