Welcome Vintage Purse Fans! Oh my heavens...I've been havin' some wild
daydreams
lately and they've been filled with Vintage Fossil bags! I know I'm just a "little bit" silly, but really...aren't they just AWESOME!?!?!?
Fossil has been in business since 1984 making watches and other jewelry as Overseas Products International. Then, they expanded to leather goods and
really took off!!
They have such a cool "Vintageness" in their leather bags - I really love them and how they look "
portable
" ANYWHERE!!
So, for your enjoyment - here are some great bags Fossil has made...
Large Brown Pebbled Leather Fossil Bag - SOLD
This Fossil bag is sooo cool...a very LARGE and ROOMY bag that should hold everything (maybe the kitchen sink?) ..... : )
LARGE Fossil Classic Vintage Pebbled Leather Tote - SOLD
This black pebbled leather Fossil bag is "to die for" with it's beautiful styling, lots of compartments...I just LOVE the front pocket...

Fossil Black Leather Shoulder Bag Classic Vintage Purse - SOLD
Such STYLE is packed into this very classy
BASKETWEAVE
bag...

Fossil BASKETWEAVE Brown Leather Vintage Purse - SOLD
And, what shopper, student, traveler, or working professional wouldn't LOVE this very coool Fossil
BACKPACK?!?!?....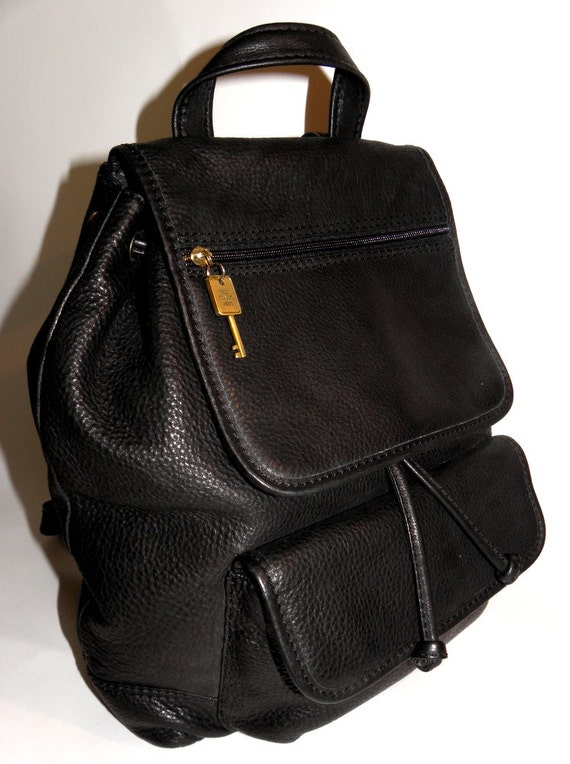 LARGE Fossil Vintage Pebbled Leather BACKPACK - SOLD
Well, that's all for now...guess I better get out of my daydream (but, just for awhile!!!!!!). I promise to be back SOON with some more Vintage Purse News for your enjoyment...

| | |
| --- | --- |
| | |
| | |
| | |