Nicky Hilton sporting a vintage Chanel bag
Photo Credit: Ashley Cooper
Welcome Vintage Purse Fans!! We do have something in common...a love for vintage bags! And, they are really HOT these last few years, not without some very good reasons. Maybe, you know why you like 'em, but here are some reasons to carry a vintage bag...
1) They are such a good investment since vintage purses seem to last and last...many vintage bags have been constructed of high quality materials and stunning designs...

Vintage Dooney & Bourke Tote Bag - SOLD
2) A vintage purse will span the years and not go out of style like many others...

Photo Credit: Eli Brown
3) Vintage purses that have lasted through loving care keep giving back...


Photo Credit: Randa Nichole
4) Vintage purses often lend a flair to our apparel....
Vintage Coach Purse with Madden Girl Sandals
5) They can add a certain style to your outfit like...
...western...

Vintage Texas Tooled Leather Doctor Bag - SOLD
fifties modern...

Vintage Harold Powell Purse Made In Italy
sixties boho...
Vintage Sixties Drawstring Patchwork Bag
or vintage elegance...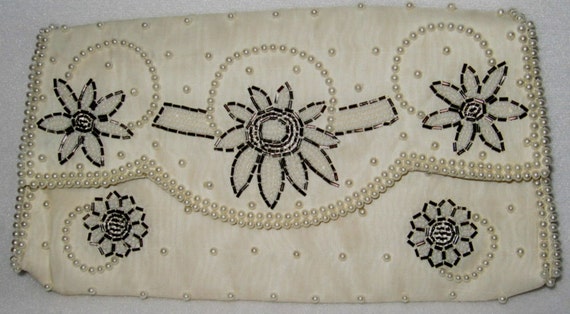 Pearly Beaded Evening Clutch Purse

6) Vintage purses give us comfort...the comfort of having a piece of the past...

Photo Credit brizzle born & bred

7) Vintage bags give us a way to have individuality and not all sort of "look alike"...
Photo Credit: Susan NYC
So, vintage bags give us

ALOT

, n'cest-ce pas?
They add to our buying power, comfort, flair, individuality, and give us long-lasting style. Definitely good reasons to be crazy about vintage bags!!
Until next time...CHOW! : )
Photo licenses
Check out
Newprairiestore
to see all the cool vintage!!
| | |
| --- | --- |
| | |
| | |
| | |